The EDGE™ Steel Framing System features lightweight and high-strength steel combined with an innovative design that incorporates a closed triangular lip. This (US Patents: US D606211 S1, US 8,056,303 B2 Additional patents pending) system provides the framer with the safest installation environment in the industry. The EDGE™ also delivers increased wall heights, while still meeting ASTM standards for screw retention and penetration. Combine those features with industry leading STC ratings and The EDGE™ is hard to equal.
The EDGE™ is UL Classified for use in one-, two-, three- and four-hour wall assemblies and complies with ASTM C645 and C754. Its design characteristics result in reduced injuries and increased safety by eliminating 95% of sharp edges found on traditional drywall framing systems.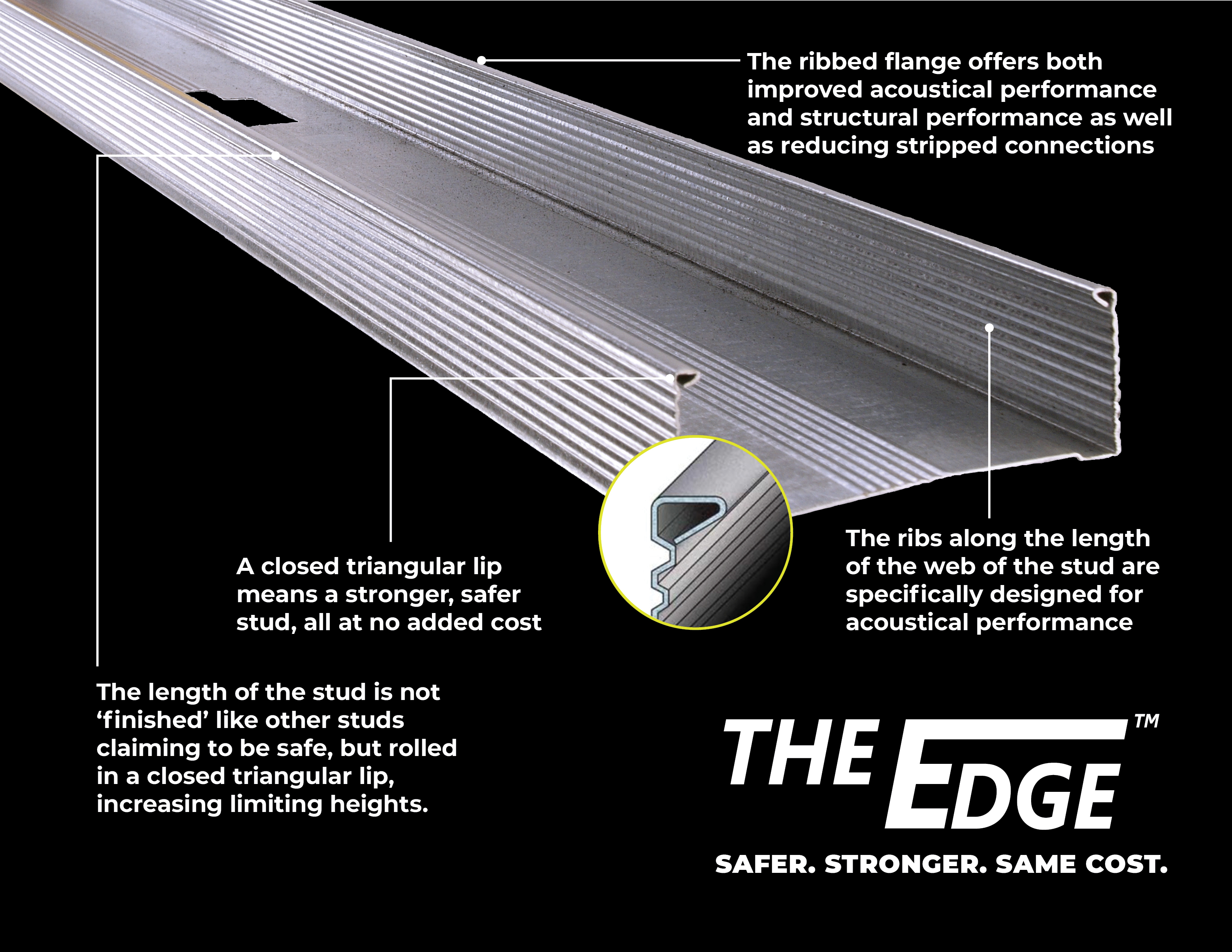 Information is available regarding The Gypsum Association's requirements for using DW30 product with Abuse Resistant Board.
For more information on The Edge™ Steel Framing please contact:
Chris Chimera – Sales Manager
Phone: 732-662-6200
This email address is being protected from spambots. You need JavaScript enabled to view it.