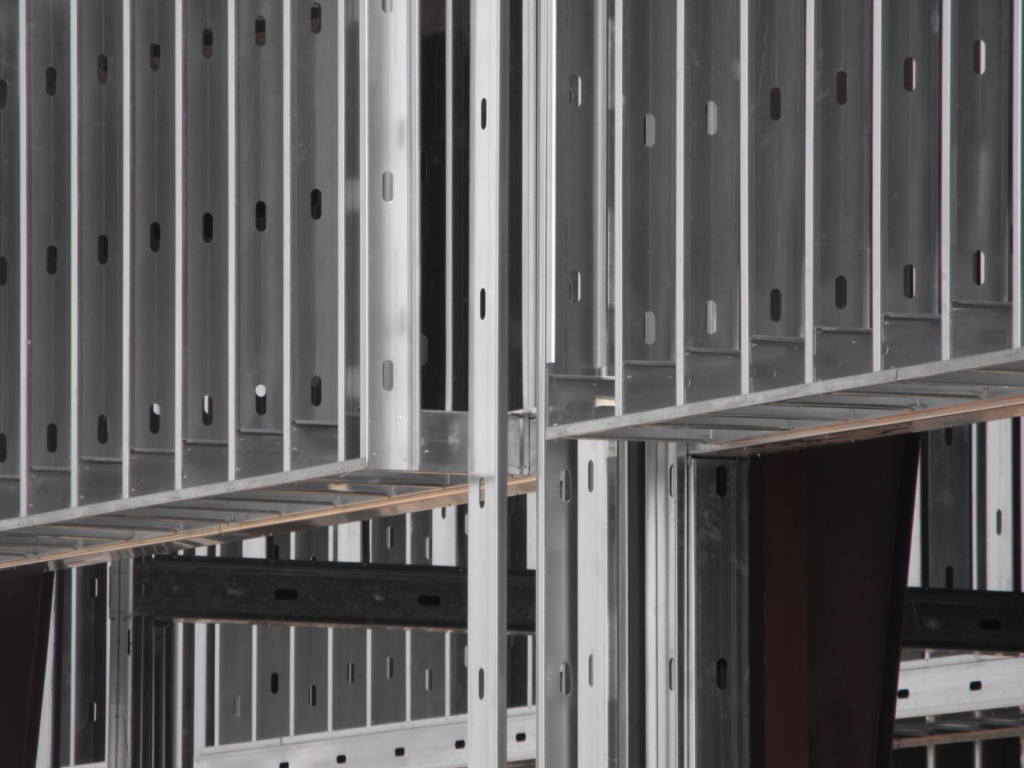 Super Stud Building Products offers a full line of structural framing members and accessories available in thickness ranging from 20 gauge to as thick as 10 gauge (118 mil). This complete line of stud, joist and track systems are ASTM, ICC and UL compliant. Super Stud Building Products utilizes the latest technologies, engineering and light frame manufacturing to insure that our products meet industry standards for performance, strength, safety and overall functionality.
 Structural Metal Framing Applications:
Exterior lateral load-bearing curtain wall systems
Axial load-bearing exterior walls
Interior load-bearing walls
Rafters, purlins, and girts
Super Stud Building Products Structural stud and track products comply with the following:
ASTM A1003 for Specification of Sheet Steel
ASTM C955
ASTM A653 (formerly A446 & A525)
UL – Super Stud Building Products structural framing systems comply with generic fire tests conducted by UL and the Gypsum Association.
ICC – in compliance with all ICC standards
Steel Framing Sizes:
Standard Metal Stud and Track Web Sizes:
1-5/8″
2-1/2″
3-1/2″
3-5/8″
4″
5-1/2″
6″
8″
10″
12″
14″
16″
18"
 Standard Metal Stud Flange Sizes: 
1-1/4"
1-3/8"
1-5/8"
2"
2-1/2"
3"
3-1/2"