About Super Stud Building Products
Since 1973, Super Stud Building Products, Inc. has been a proud manufacturer of the industry's most diverse offerings of cold-formed steel framing components and accessories for use in the construction of commercial, institutional and residential structures.
With roots in the New York Metropolitan Area, Super Stud has grown to become a multi-regional manufacturer with facilities in both Edison, New Jersey and Hattiesburg, Mississippi, that service the entire East Coast and beyond.
Super Stud's commitment to quality products, prompt service, and technical engineering resources ensures unmatched building product solutions that meet the needs of some of the most complex projects in the building industry.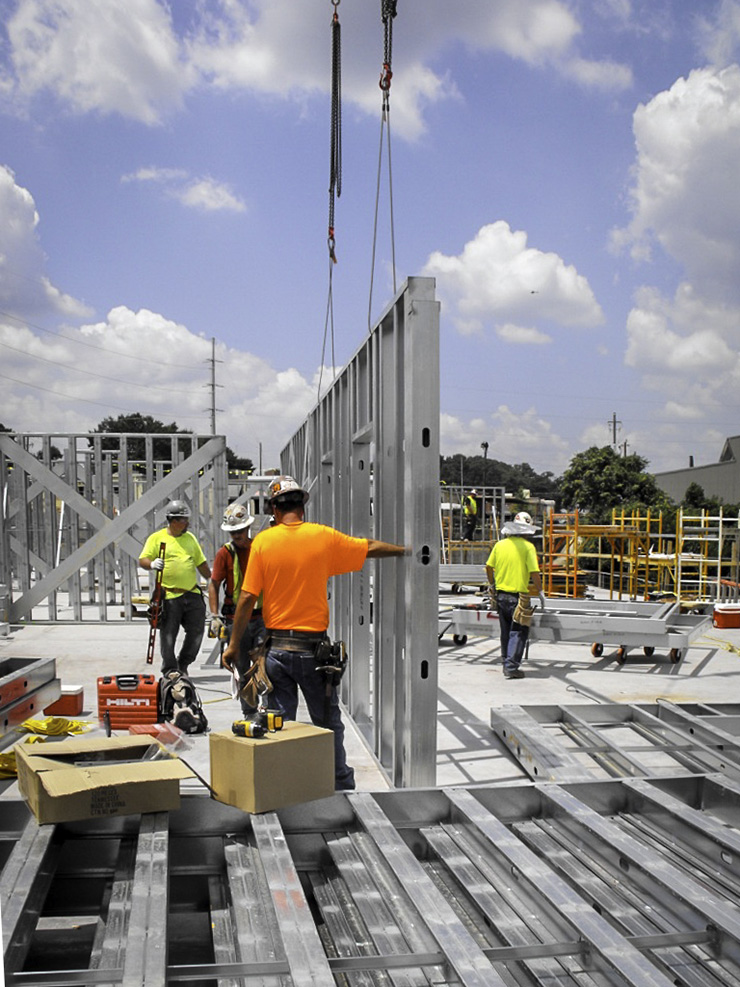 Because ongoing relationships with distributors, contractors, architects and engineers are our most valuable assets, we ensure customer satisfaction during all phases of the building process.
Our fully-integrated approach to building product manufacturing and technical engineering support for both load-bearing and curtainwall cold-formed steel framing system applications enables our team of professionals in sales, customer service, and production to be available for any technical or design questions for the full term of a project.
With an in-house Engineering Department dedicated to solving all your technical questions and design needs, Super Stud can also complete your shop drawing requirements under P.E. license in all states that we provide cold formed steel materials deliveries.
Our Product Development staff subjects each new product to rigorous in-house and field-testing procedures to ensure their capabilities and compatibility for real-world use. Our manufacturing facilities incorporate state-of-the-art technology and equipment for shearing, roll forming, slitting, stamping and brake forming, enabling us to satisfy the most demanding production schedules, without compromising quality. Our metallurgical lab is fully equipped and certified to ASTM International standards and our building product materials have been subject to rigorous testing and scientific field studies that support industry standardization and compliance of cold-formed steel framing members. Super Stud plays an active role in the steel framing industry, participating in the American Iron and Steel Institute (AISI), the Association of Walls and Ceilings International (AWCI), the ASTM International, and the Steel Framing Alliance (SFA).
With unparalleled safety technologies and highly innovative, LEED Certified products to suit an array of cold-formed steel framing system applications, Super Stud is proud to be a full-service manufacturing partner to our distributors, contractors, architects, specifiers and engineers in the building industry.
---