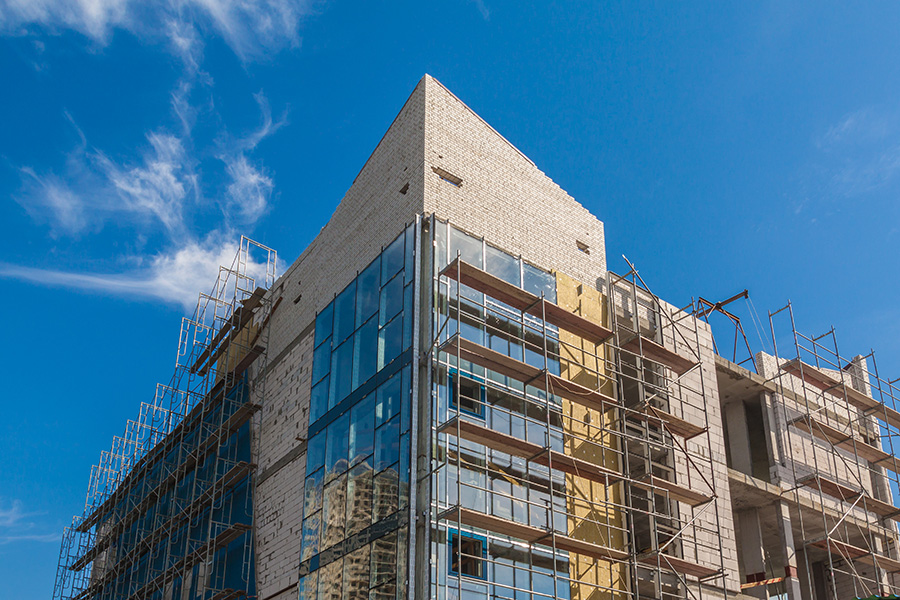 Sustainable Construction
All steel materials from Super Stud Building Products, Inc. have as a minimum the following recycled content:
Post-consumer: 19.8%
Pre-Consumer: 14.4%
For LEED: post-consumer plus half pre-consumer = 27.0% Many products have higher values; check with Super Stud Technical Services for additional recycling information. All Super Stud steel products are 100% recyclable.
Company-Wide Environmental Stewardship
Super Stud supports the programs of the United States Green Building Council (USGBC), and employs a full-time LEED® Accredited Professional (A.P.) on staff. Our primary manufacturing facility has in-house recycling of both manufacturing and office waste. We encourage reduced-emissions commuting by being close to transit facilities and by having bicycle storage and shower facilities for non-motorized commuters. We have facilities for and encourage rail delivery of steel rather than trucked-in product for reduced transportation emissions, and we maintain our own fleet of trucks for efficient delivery of our finished products. Incentive programs are in place to encourage employees and customers to conserve energy and natural resources: at home, at work, and in our communities.
Environmental product declaration (EPD)
As part of the latest green building evaluation programs, including LEED V4, building designers and owners are looking to building product manufacturers to provide detailed information on the life-cycle impacts of their products: from extraction and harvesting of the raw materials, to the end-of-life disposal of the products after building demolition. In LEED V4, this is called "Building Product Disclosure and Optimization," and under Material & Resources credit 2, an environmental product declaration (EPD) can qualify for up to 2 points. Super Stud provided input into the cold-formed steel industry-wide EPD which is available here. This may be submitted as part of the documentation for MRc2 in LEED V4, or for other green building programs that require life cycle analysis (LCA) inputs.
Download EPD
Leadership in Energy and Environmental Design
(LEED) V4
LEED V4 has moved towards awarding more material points for life cycle analysis (LCA), and for building product disclosure and optimization. Our environmental product declaration (EPD), available here, provides documentation for LEED V4 MRc2 or MRc1. For MRc3, sourcing of raw materials, we can provide letters for specific projects based on the project location and the specific steels needed for the project. Either email us, or call us at 732-662-6217 for project-specific documentation. Super Stud sources coils from both Electric Arc Furnace (EAF) mills and Basic Oxygen Furnace (BOF) mills. For EAF steel, a minimum of 85% of the product is made from recycled steel. For BOF steel, this minimum is 25%. To find out what steels were used to fill your order, call our technical office using the contacts listed above. For construction and life-cycle material disposal, all of the steel products made by Super Stud are 100% recyclable, and made with minimum 25% recycled content.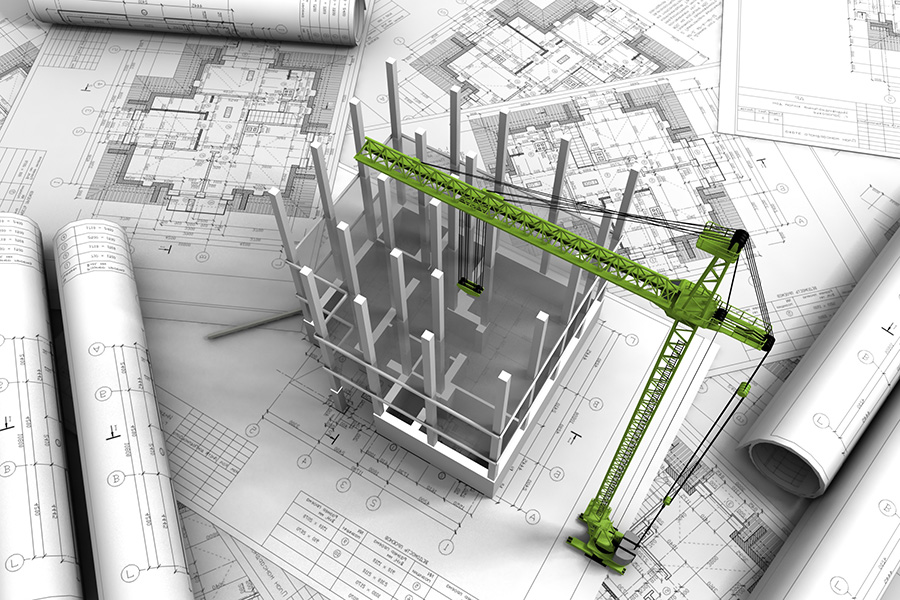 LEED® 2009
Although new projects can no longer be registered under LEED 2009 after October 2016, we still will provide both recycled content and local sourcing information for ongoing projects registered before that date. The following information is taken directly from the American Iron & Steel Institute's (AISI) website and represents the method by which LEED® 2009 recycled content credits can be calculated. Our technical support staff is available to assist with any aspect of this process.
The following is reprinted by permission of the AISI. More complete information regarding steel's contribution to LEED® certification can be found here at the Steel Recycling Institute (SRI) website: www.recycle-steel.org. The U.S. Green Building Council's Leadership in Energy & Environmental Design (LEED®) Green Building Rating System aims to improve occupant well-being, environmental performance, and economic returns of buildings using established and innovative practices, standards, and technologies.
Materials & Resources Credit 4:The Recycled Content credits are intended to increase demand for building products that incorporate recycled content materials, thereby reducing impacts resulting from extraction and processing of virgin materials. As discussed and demonstrated below, North American steel building products contribute positively toward both available points. The following is required by LEED-NC (new construction):
Credit 4 (1 or 2 points) "Use materials with recycled content such that the sum of post-consumer recycled content plus one-half of the pre-consumer content constitutes at least 10% or 20% (based on cost) of the total value of the materials in the project. The recycled content value of a material assembly shall be determined by weight. The recycled fraction of the assembly is then multiplied by the cost of assembly to determine the recycled content value."
Since steel (the material) and steel (the building product) are the same, the value of the steel building product is directly multiplied by steel's recycled content, or: Steel Recycled Content Value = (Value of Steel Product) (Post-Consumer % + ½ Pre-Consumer %) The information contained [herein] provides post-consumer and pre-consumer recycled content percentages for North American steel building products and is considered acceptable documentation by the USGBC LEED® 2009 rating system and green codes and standards.
These percentages and values of steel building products are easily entered into the LEED Letter Template spreadsheet for calculation. To illustrate the application of these steel recycled content values to LEED, manual calculations are shown below for typical Basic Oxygen Furnace (BOF) and Electric Arc Furnace (EAF) steel building products with nominal $10,000 purchases, using 2011 data.
Steel building products include steel stud framing, structural steel framing (wide-flange beams, channels, angles, etc.), rebar, roofing, siding, decking, doors and sashes, windows, ductwork, pipe, fixtures, hardware (hinges, handles, braces, screws, and nails), culverts, storm drains, and manhole covers.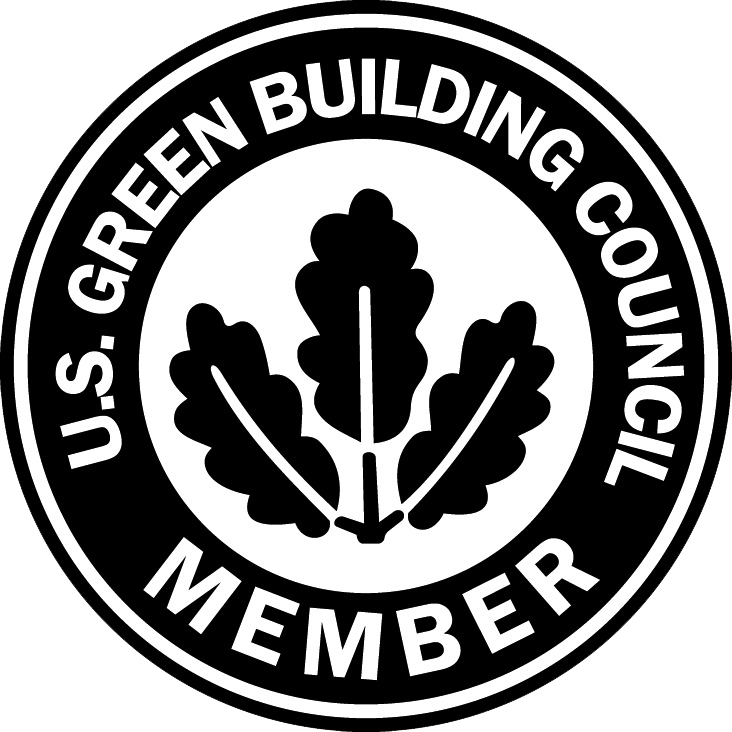 Super Stud Building Products is committed to manufacturing environmentally responsible products and accessories as a proud member of the U.S. Green Building Council.
---
BOF Steel Recycled Content Value for Typical Product:
BOF Steel Recycled Content Value = 19.8% + (½ x 14.4%) = 27% Value = ($10,000) (27.0%) = $2,700 (Positive net contributor to 10% and 20% minimum percentage for each point threshold)
EAF Steel Recycled Content Value for Typical Product:
EAF Steel Recycled Content Value = 69.0% + (½ x 19.5%) = 78.8% Value = ($10,000) (78.8%) = $7,880 (Positive net contributor to 10% and 20% minimum percentage for each point threshold)
Industry Resources & Downloads:
Steel Recycling Institute (SRI) Recycled Content Calculator
Which is the more sustainable building material?
The Benefits of Steel vs. Wood for Mid-Rise Building Construction
Steel and the Environment
Durability of Cold-Formed Steel Framing Members (CFSEI TechNote D001-07)
Mold: one more reason to build with Steel Framing
Termites and Light Frame Construction Additional information is available here from the Steel Framing Alliance.