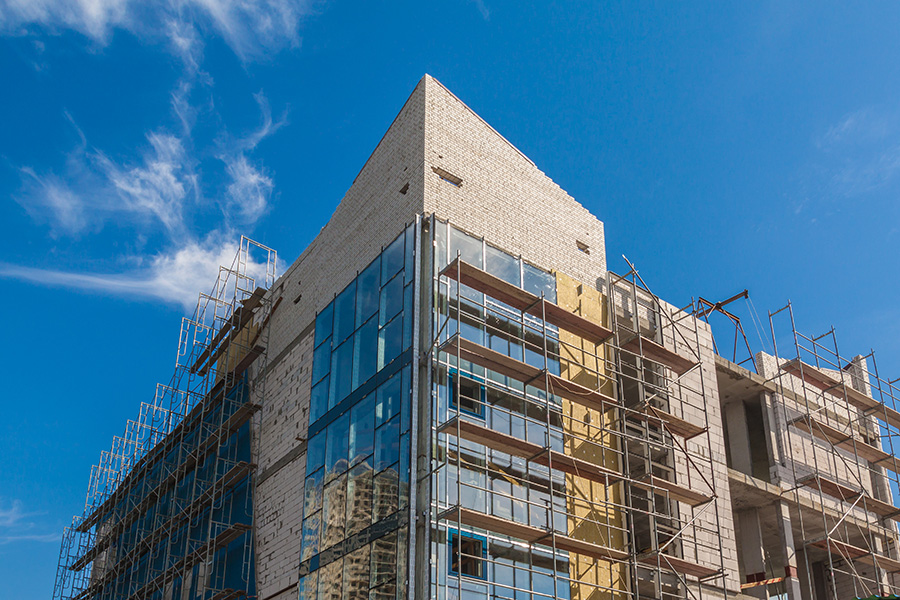 Sustainable Construction
Super Stud supports the programs of multiple green building rating systems, including Leadership in Energy and Environmental Design (LEED), Green Globes, Living Building Challenge, the WELL Building Standard, and others. Most of our raw steel materials are brought in by rail directly to our building, for faster service and lower energy consumption. We do slitting on-site, have detailed waste-reduction and scrap recovery programs, and ALL unused and scrap steel is either reused or recycled. All Super Stud steel products have a minimum of 25% recycled content and are 100% recyclable.
Leadership in Energy and Environmental Design
LEED® V4
For Leadership in Energy and Environmental Design (LEED) Version 4: Super Stud has participated in the development of our industrywide Environmental Product Declaration (EPD). Using steel-based products from Super Stud can contribute Materials and Resources (MR) credits in multiple LEED categories and systems.
Up to one point is available in each of the LEED V4 MR credit under Building Product Disclosure and Optimization: Environmental Product Declarations: submit the Super Stud industry-wide EPD for all Super Stud steel products. The scope of this EPD is "cradle to gate," and the report conforms with International Organization for Standardization (ISO) standards ISO 14025, 14040, ISO 14044, and ISO 21930.
Sourcing of Raw Materials: Super Stud tracks all of our steel materials from the coil source. We have worked with our material suppliers, and have secured traceability commitments from most of them. Before starting on a project seeking LEED certification, check with Super Stud to ensure that coil sourcing is from one of our traceable sources. This can provide up to one LEED V4 point.
Material Ingredients: Super Stud can provide detailed information on all materials that go into our steel. This includes not only the base steel chemical composition but also coatings and treatments such as oil and chemicals for corrosion protection. Although we have not yet developed a Health Product Declaration (HPD), Super Stud does make material ingredient information available for all customers to make intelligent material choices.

Up to two points are available in the LEED V4 MR credit under Construction and Demolition Waste Management. Since all Super Stud steel products are 100% recyclable, any steel construction wastes can and should be diverted from the waste stream and sold to a recycler. Fees from scrap sales not only add to the bottom line but also close the loop on material recycling and waste and energy reduction.
LEED V4 innovation points are available in several areas. Examples include reducing the amount of steel required on a project by employing the EDGE drywall framing, which can reduce the amount of steel used by 30%, or by increasing stud spacing to 24" on center, reducing both steel and fastener weight.
Additional credits may be available from using safety programs like the prevention through design (PTD), where safety-enhancing products like the EDGE are used to make buildings safer for construction teams, maintenance personnel, and occupants.
For more information on this PTD pilot credit, visit our website.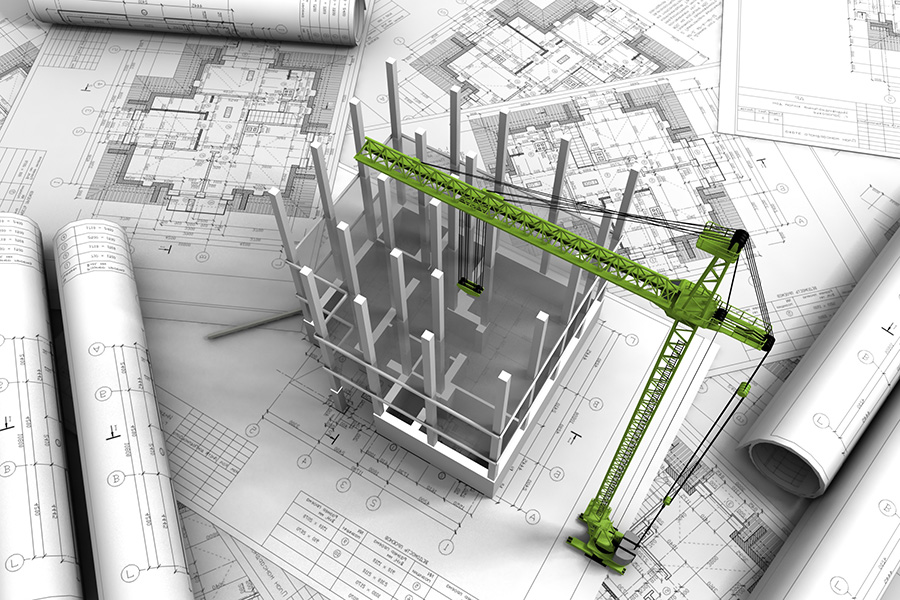 LEED® 2009
With the sunsetting of LEED 2009 in 2015, most projects now need only comply with the LEED V4 requirements and points system as stated above. However, Super Stud can still provide recycled content documentation and local sourcing information for projects permitted under the 2009 version of LEED.
Living Building Challenge
The base steel and galvanized coating on all Super Stud metal products comply with all of the Living Building Challenge requirements. Super Stud is working with suppliers to provide acceptable alternatives to the chem-treat used on top of the zinc coating on some of our products. The current chemical treatment that most of our suppliers provide is not LBC compliant.
Green Globes
Green Globes rates buildings on a 1,000 point scale in 7 categories. Steel Framing from Super Stud can qualify users for points in the categories of Energy, Indoor Environment, Resources, Emissions, and Project/Environmental Management. Green Globes requires onsite verification by a Green Globes Assessor, to verify self-reported claims, allowing projects to qualify for one to four globes.
Environmental product declaration (EPD)
As part of the latest green building evaluation programs, including LEED V4, building designers and owners are looking to building product manufacturers to provide detailed information on the life-cycle impacts of their products: from extraction and harvesting of the raw materials, to the end-of-life disposal of the products after building demolition. In LEED V4, this is called "Building Product Disclosure and Optimization," and under Material & Resources credit 2, an environmental product declaration (EPD) can qualify for up to 2 points. Super Stud provided input into the cold-formed steel industry-wide EPD which is available here. This may be submitted as part of the documentation for MRc2 in LEED V4, or for other green building programs that require life cycle analysis (LCA) inputs.
Download EPD
Company-Wide Environmental Stewardship
Super Stud is a longstanding member of the United States Green Building Council (USGBC) and employs a full-time LEED® Accredited Professional (A.P.) on staff. Our primary manufacturing facility has in-house recycling of both manufacturing and office waste. We have waste reduction programs for both manufacturing and office supplies, and we work with some of our key customers to ensure the stewardship extends upstream to the materials we source.
We encourage reduced-emissions commuting by being close to transit facilities and by having bicycle storage and shower facilities for non-motorized commuters. We have facilities for and encourage rail delivery of steel rather than trucked-in product for reduced transportation emissions, and we maintain our own fleet of trucks for efficient delivery of our finished products. Incentive programs are in place to encourage employees and customers to conserve energy and natural resources: at home, at work, and in our communities.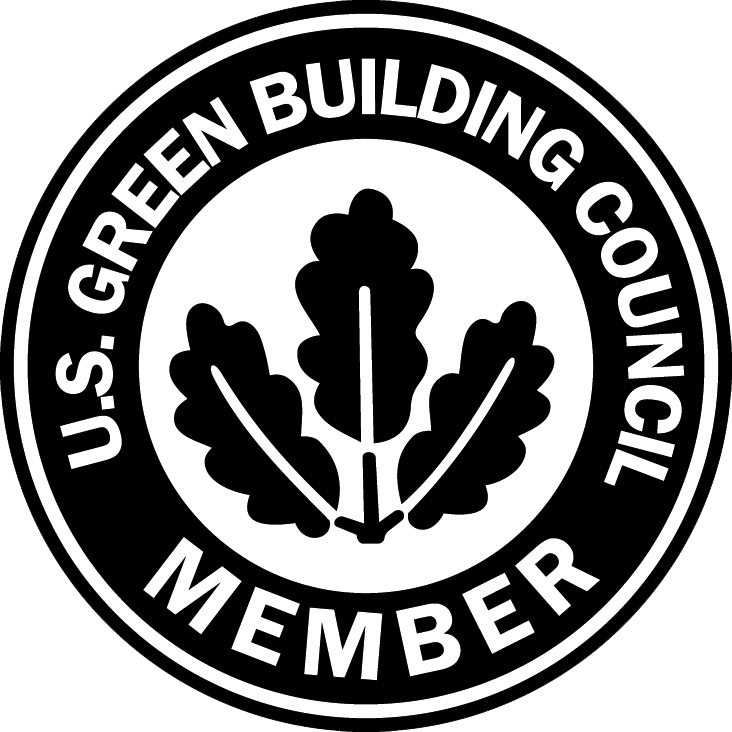 Super Stud Building Products, Inc. is an active member of the U.S. Green Building Council with LEED® Accredited Professionals on staff. Super Stud is committed to supplying quality products and continually looking for new ways to develop greener building products and sustainable business practices.
---
Request a LEED letter for your project
BOF Steel Recycled Content Value for Typical Product:
BOF Steel Recycled Content Value = 19.8% + (½ x 14.4%) = 27% Value = ($10,000) (27.0%) = $2,700 (Positive net contributor to 10% and 20% minimum percentage for each point threshold)
EAF Steel Recycled Content Value for Typical Product:
EAF Steel Recycled Content Value = 69.0% + (½ x 19.5%) = 78.8% Value = ($10,000) (78.8%) = $7,880 (Positive net contributor to 10% and 20% minimum percentage for each point threshold)
Industry Resources & Downloads: