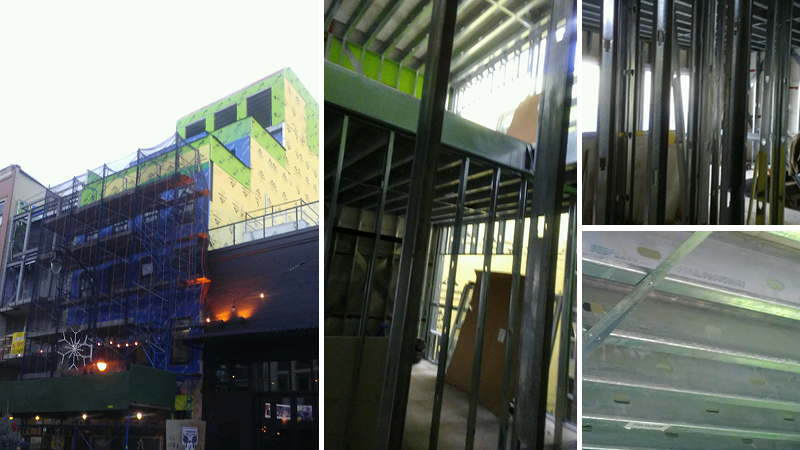 Super Stud Building Products recently visited 143 Newark Avenue in Jersey City, New Jersey, which is taking shape along Jersey City's Pedestrian Plaza.
The project, designed by Scott Mahaffey Architect and currently under construction, adds a seven-story addition to a through-block, four-story historic structure. The design of the addition's street elevation referenced the historic facade's use of a "tectonic" or structural frame expression; mid- (19th) century modern meets mid- (20th) century modern.
Project Spotlight
143 Newark Ave., Jersey City, New Jersey
Architect: Scott Mahaffey Architect
Contractor: Santomauro General Contracting 
Cold-Formed Steel Framing Manufacturer: Super Stud Building Products
CFS Specialty Engineer: Super Stud Building Products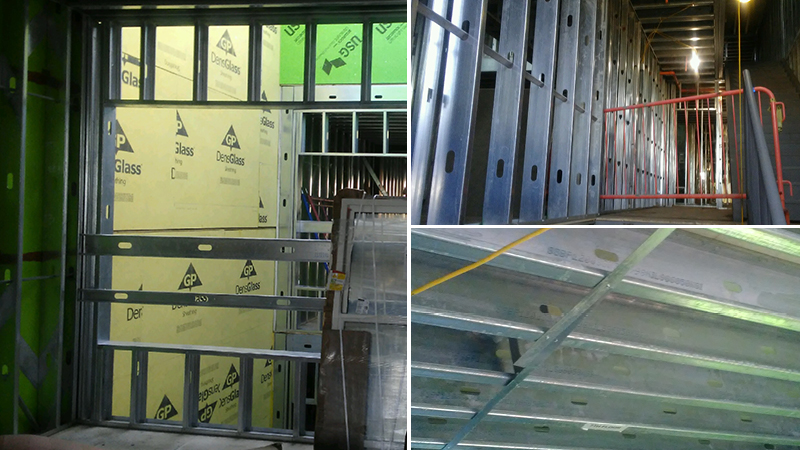 Super Stud is proud to be a part of this important project in Jersey City, supporting the mission of our architect and contracting partners with cold-formed metal framing products and engineering services. Super Stud was the specialty engineer for the entire project and supplied nearly all the cold-formed steel material. 
Since 1973, Super Stud Building Products has been the NYC metro area's premier manufacturer of steel-framing members and accessories, providing high-touch customer service, quality products and timely deliveries. Super Stud has meet aggressive deadlines and expectations of owners, architects, engineers, and contractors across the nation.
Contact Super Stud Building Products to see how our products and services can help you at (732) 662-6200 or visit us at www.buysuperstud.com.
About Super Stud Building Products
Since 1973, Super Stud Building Products, Inc., with its roots in the New York Tri-State area, has been a proud manufacturer of the building industry's most diverse offerings of cold-formed metal framing components and accessories for use in the construction of commercial, institutional and residential structures. With manufacturing plants in Edison, New Jersey and Hattiesburg, Mississippi, Super Stud is a multi-regional steel framing and accessories manufacturer committed to quality products, unmatched service, competitive pricing and timely deliveries across the entire East Coast and beyond. Super Stud plays an active role in the steel framing industry, participating in the American Iron and Steel Institute (AISI), the Association of Walls and Ceilings International (AWCI) and the American Society for Testing and Materials (ASTM), (SFA). To learn more visit buysuperstud.com.