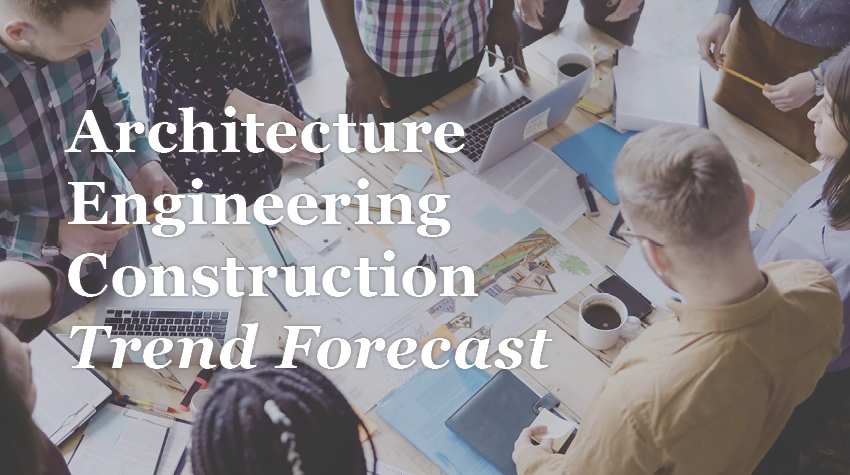 With 2019 in our sights, we highlight some of the trends driving various market sectors for 2019 in the AEC industry. With exciting new projects set to open and technologies like virtual reality continuing to be used in greater scale for project visualization and pre-planning, the building industry is paving the way for innovation.
Multi-family Residential
Prefabrication & Modular Gaining Popularity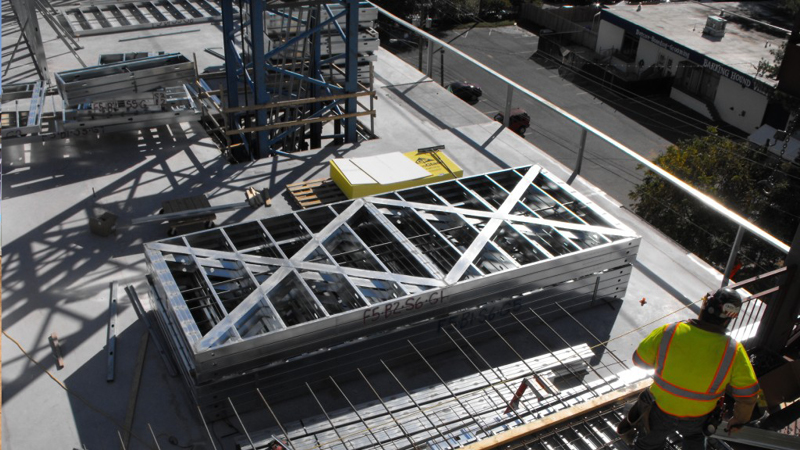 Residential has seen significant growth in urban areas and newly developed metro sectors that are being brought online. With an array of rentable and multifamily housing, look for this vertical growth to continue to ramp up in hot spots including Boston, New York City, and Greater Washington DC.
Look for innovative building methods such as prefabrication and modular construction to become increasingly more popular among affordable housing and multi-tenant units as well as midrise multifamily housing markets in well-established urban areas. "Whether it's urban row houses, transit-oriented development, or a new type of tract housing, practical and affordable mid-market homes, as well as starter homes and affordable rental units for young adults, remain potential goldmines for developers who figure out the right balance of price, land costs, location, and amenities" Source .
Super Stud anticipates owners and design-builders will turn to the use of structural cold-formed steel. Cold-formed steel will play a major role in overall construction type as opposed to wood framing because of the variety of benefits including speeding-up the construction cycle and reducing insurance premiums.
Commercial Office
Smarter Workplaces, Increased Spec Offices, and the Fall of Open Office
In nearing one of the longest and strongest booms since the recession of 2008, the commercial office scene will continue to be at the forefront of growth in both design and construction segments in 2019. Look for spec suite, move-in ready office growth in regions like Washington D.C. "With an inventory of 164 million square feet, Northern Va., has the largest number of available spec suites at 320, with the majority of the offices located in three submarkets: the Rosslyn/Ballston corridor, Tysons Corner and Reston/Herndon" Source.
With a focus on office environments transforming into more multi-use spaces, more organizations are seeking architecture and interior design that is well curated and configured for success. Additionally, organizations are putting more time, effort and energy into their people, knowing they're a company's greatest asset. With WeWork lifting its endless free beer perks in 2018 to refocus its efforts on growth and attracting more sophisticated clientele, we'll continue to see a more significant investment in people as a reoccurring theme in attracting tenants to this sector.
Super Stud anticipates the open office 'fishbowl' will slowly morph into flexible, partitioned workplaces. According to a recent study , colleagues spent nearly 73 percent less time in face-to-face communication, and email use increased by 67 percent.
Academic Institutions
Higher-Education Campuses Transformed into Creative Incubators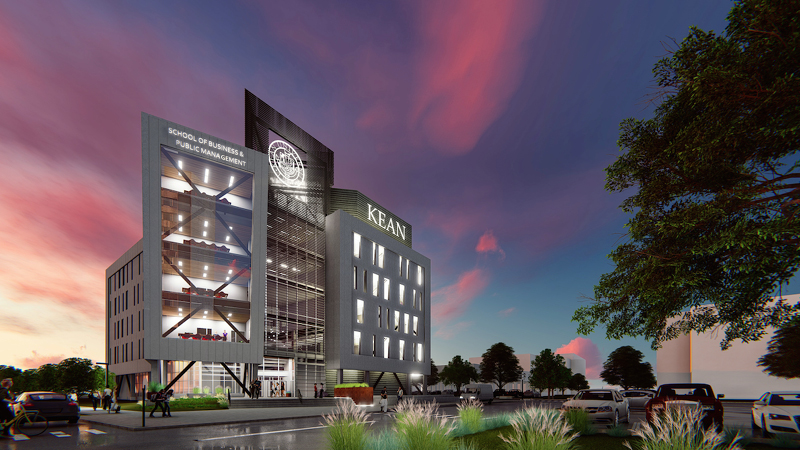 As the higher education systems across the country experience record numbers of undergraduate attendees, the surge for technology incubators, makerspace, and innovation foundries will make 2019 a year focused on discovery, experiential development, and art-infused learning. As Biotech and Engineering programs continue to fuse virtual reality with business analytics, these 'sandbox' spaces will become more prevalent among academic institutions. With designers now having a seat at the table in many business courses, more professors are looking towards critical thinking processes like design-thinking as creative problem-solving processes. Sandboxes that support creativity and are already coming on trend at Colleges and Universities across the country like Yale UniversityUniversity. Look for new methods of learning from a distance become integrated into the campus fabric and built environment.
Healthcare
Skilled Nursing & Wellness Centers Driven by TeleHealth & Big Data Analytics
Healthcare, especially in urban settings, will be subject to the built environment driven by big data and analytics. Telehealth and application-based healthcare are at the forefront. In areas where land isn't necessarily a premium when compared to densely populated urban centers, the use of drone technologies, project review software and VR and 3-D modeling "Technology comes into play long before the construction phase, though, and more designers, builders, engineers, and subcontractors are leveraging building information modeling (BIM) in a design-assist delivery method. Team members come together during the preconstruction phase to integrate their BIM models" Source.
Civil Engineers, construction managers architects and building owners alike will see real savings on both cost and time as well as better team communication in developing assisted living facilities, acute care facilities, and hospitals and trauma centers.
Government and Civic
Combining Facilities & Creative Delivery Methods Drive Change
2019 will continue to be a year focusing on needed upgrades to our nation's facilities including courthouses and office buildings. The AEC industry has focused efforts primarily on corrections facilities, destigmatizing the idea of detention altogether, allowing for a more holistic approach and a road to better outcomes. State entities are already passing legislation and searching for creative ways to deliver higher quality facilities to end-users without escalating construction costs.
Project procurement methods such as Public-private Partnerships (P3) and design-build delivery models are emerging as viable financing and delivery methods in the corrections market, states Tom Leonard of Gilbane.
Sustainability
LEED v4.1 is Here, and so is WELL v2
Performance outcomes are integrated into the new version of LEED v4, LEED v4.1, so that performance can be measured on an ongoing basis. LEED v4.1 is not a full version change, but an incremental update to the LEED rating systems for Architects, engineers, and building owners working towards achieving LEED certification.
Similarly to LEED v4.1, the WELL Building Institute's WELL v2further delves into a holistic approach to health and wellness outcomes with a primary focus on improving employee productivity, engagement, and retention in workplace environments.
But what impact does it have on building materials? For Super Stud, our sustainability efforts are endless, and support architect, contractor, and owner goals of responsible, greener buildings and their positive impact on our built environment. Cold-Formed Steel Framing's nearly 100% recyclability rating allow for our industry to continue to see growth trends in surpassing traditional framing materials for sustainability factors alone.
Super Stud works with architects and contractors in search of sustainability sourcing our coils and achieving the highest recyclability ratings possible. For Super Stud, it's more than just a LEED rating, it's the future of our environment.
Construction Safety
Products & Services Creating Better Outcomes in Construction Safety
Construction safety will continue to be a top priority among contractors and building owners. Architects will make a conscious effort to specify safer products for workers in the field as project delivery methods force collaboration between owners, architects, and contractors towards a shared vision. Triax Technologies' spot-r systemallows foremen and project managers real-time access to worker safety. The system uses construction site mapping and positioning technologies to track worker safety, location and performance. This job site connectivity provides data-driven visibility into worker location, equipment utilization, and safety incidents. These efforts should take greater hold as construction safety continues to be the single-most important factor in success.
Super Stud's EDGE™ Drywall Framing System provides that safer environment. Having realized that up to 52% of insurance claims are attributed to traditional drywall stud injury, Super Stud's EDGE™ stud and track members incorporated a rolled, triangular lip that eliminates sharp edges completely. Patented innovations like these reinforce our commitment to keeping the construction industry moving in the right direction, safely.
Cold-Formed Steel Framing
The Future is Stronger, Brighter, More Sustainable, and Safer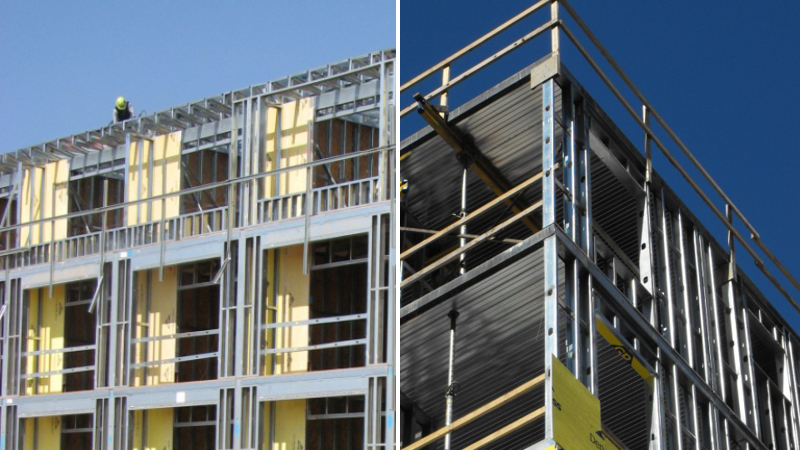 According to Charles Specht, an independent insurance consultant at Constructive Risk, most builders who have followed the recent trend toward using wood in nonresidential construction often use "cost" as their motivation in a tough economic and competitive construction market. However, there are significant savings associated with noncombustible materials such as cold-formed metal framing. Owners must explore the impact of lower insurance costs and the considerable savings over the life of a building. As the market adjusts to the upswing in major claims from the recent fires, this could be even more important in the future. Steel is a far superior choice versus traditional stick-built wood frame construction.Super Stud's Engineering department will assist any architect, construction manager, contractor or owner meet his or her project's goals utilizing cold-formed steel.
Tying it All Together
2019 offers great promise in a booming, but competitive economy. According to Dodge Data & Analytics, the 2019 new construction outlook reportpredicts that total U.S. construction starts for 2019 will be $808 billion, staying essentially even with the $807 billion estimated for 2018. The outlook for 2019 seems to put the construction industry on track for another strong year. While certain sectors maintain continued growth and others mature, the overall tone remains the same – construction safety and access to skilled labor continue to be top priorities for the construction industry. 2019 could be a year of technology-driven innovations, discovery-driven working, and an emphasis on sustainable materials and environments.
About Super Stud Building Products
Since 1973, Super Stud Building Products, Inc., with its roots in the New York Tri-State area, has been a proud manufacturer of the building industry's most diverse offerings of cold-formed metal framing components and accessories for use in the construction of commercial, institutional and residential structures. With manufacturing plants in Edison, New Jersey and Hattiesburg, Mississippi, Super Stud is a multi-regional steel framing and accessories manufacturer committed to quality products, unmatched service, competitive pricing and timely deliveries across the entire East Coast and beyond. Super Stud plays an active role in the steel framing industry, participating in the American Iron and Steel Institute (AISI), the Association of Walls and Ceilings International (AWCI) and the American Society for Testing and Materials (ASTM), (SFA). To learn more visit buysuperstud.com.