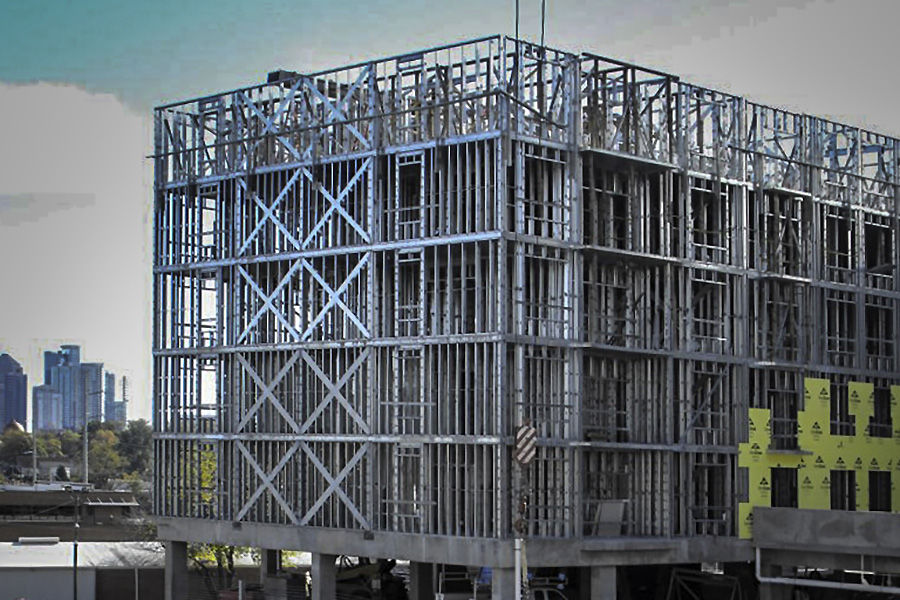 Cold-Formed Steel in Mid-Rise and Multi-Family Projects
Presented by: Don Allen, P.E. of Super Stud Building Products
Provider: Steel Framing Alliance – G411
Program #: SFA703
Program: Cold-Formed Steel in Mid-Rise and Multi-Family Projects
Length: 1.0 Hours Credits: 1.0 Learning Units/HSW
Program Description:
This program provides architects with the tools necessary to design with coldformed steel. The session includes an overview of the latest advancements in cold-formed steel, practical uses and applications, and guidance for contract documents.
Learning Objectives:
After completing this course, participants will be able to:
Recognize the benefits of designing with cold-formed steel framing in midrise and multi-family projects
Identify the appropriate cold-formed steel framing standards and their relationship to the building codes
Apply the standards to current market forces and recently developed construction techniques
Compare CFS to other construction materials and methods.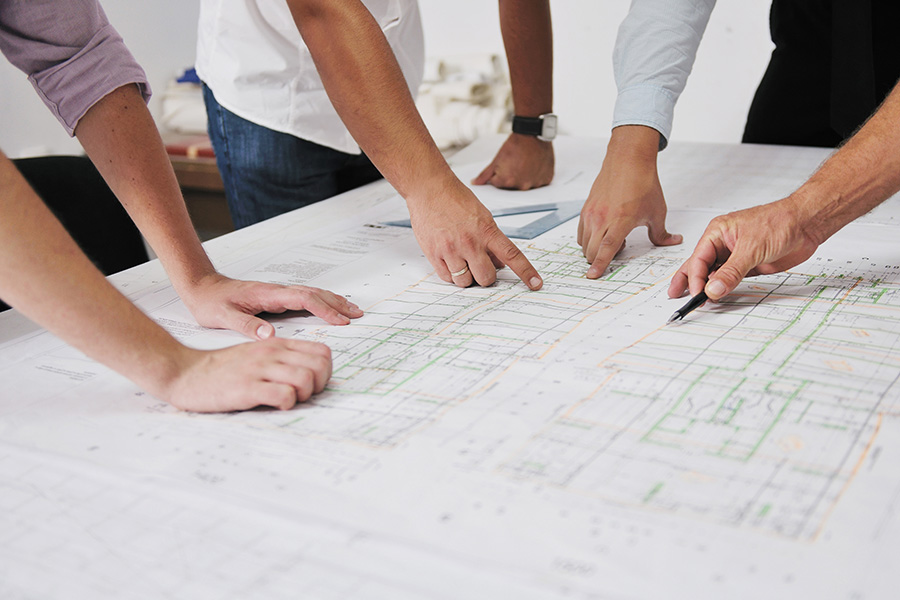 SFA1402 - Cold-Formed Steel Framing for the Specifier
(available as 1-hour or 2-hour presentation)
Program Description
Detailing, structural general notes and architectural specifications are critical to the success of cold-formed steel framing projects. Current practice is often remiss in recognizing correct standards leading to improper installation. However contractors and specialty engineers very carefully review these contract documents before submitting their bids and designs. Thus outdated or erroneous instructions and details can be both more costly to the owner and more time-consuming to the Engineer of Record reviewing cold-formed steel (CFS) submittals.
This seminar is packed with dozens of examples of both good and bad CFS examples, and can help both engineers and architects understand the best type of specification language and design information to include about coldformed steel. This session provides design professionals and specifiers with the tools necessary to design cold‐formed steel framed projects successfully. Participants will be able to identify the benefits and limitations of coldformed steel framing. Apply the guidelines and requirements as outlined in the American Iron and Steel Institute's ANSI accredited standards, Code of Standard Practice and the building codes. Avoid common errors made by designers on plans and contract documents and locate the many resources and technical assistance available to design professionals.
Learning Objectives:
Seminar attendees will be able to perform the following:
Quickly identify problems with outdated or improper specifications
Write specifications with little chance of misinterpretation
Create easy-to-follow specifications that permit contractor innovation while still ensuring both code compliance and long-term serviceability.
Create details to enable efficient and correct construction
Recognize the roles and responsibilities of all parties involved in the coldformed steel design and construction process.
---
How Taught:
The CES facilitator utilizes a PowerPoint or slide presentation of actual on site details of construction with CFS. This is an interactive session and encourages feedback from the attendees.
A/V Needs:
Electrical power and screen for the PowerPoint slide or presentation. The SFA CES presenter will supply the laptop.
Target Audience:
Architects, engineers, builders, contractors, building code officials and other design and construction professionals. Attendees must have some construction related experience to gain full benefit of this program.
Facilitator Qualifications:
The Steel Framing Alliance presenters have been trained on AIA/CES program guidelines and presentation skills. All are experts in the use of CFS in construction.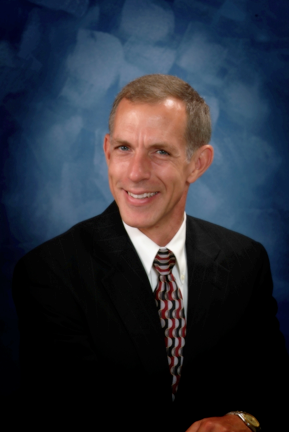 Don Allen, P.E, LEED A.P., is an internationally known expert on cold-formed steel (CFS) structural design. In the last four years he has given presentations on steel design on four continents, and is the 2013 recipient of the Cold-Formed Steel Engineers Institute
(CFSEI) Distinguished Service award.
As Director of Engineering for Super Stud Building Products, Allen is involved with hundreds of CFS projects each year. Before his current job, Allen spent almost 9 years serving concurrently as Technical Director for the Steel Stud Manufacturers Association (SSMA), the Steel Framing Alliance, and the Cold-Formed Steel Engineers Institute.
With a special interest in the structural role of materials in sustainable construction, Allen is a LEED® Accredited Professional, a member of American Society of Civil Engineers (ASCE) Structural Engineering Institute (SEI) Committee on Sustainability, the ASCE SEI Committee on Cold-Formed Steel, and is chairman of the General Provisions subcommittee of the American Iron and Steel Institute (AISI) Committee on Framing Standards.
Contact Don to set up an AIA Presentation:
Don Allen, P.E., LEED AP
Super Stud Building Products
Phone: 732-662-6220
Email: This email address is being protected from spambots. You need JavaScript enabled to view it.
www.buysuperstud.com