Curtainwall framing is designed to extend out from a building through connection clips and/or welded connections. While curtainwall studs do not typically carry vertical loads from the structure itself, they are considered load-bearing as they must be engineered to carry the load of the exterior finish of a structure combined with whatever wind load specified by the designer or that pertains to a given region. Limiting height data and axial load capacities for curtainwall studs subject to lateral loads can be found in the Structural Framing catalog under the Specs and Resources section of our website.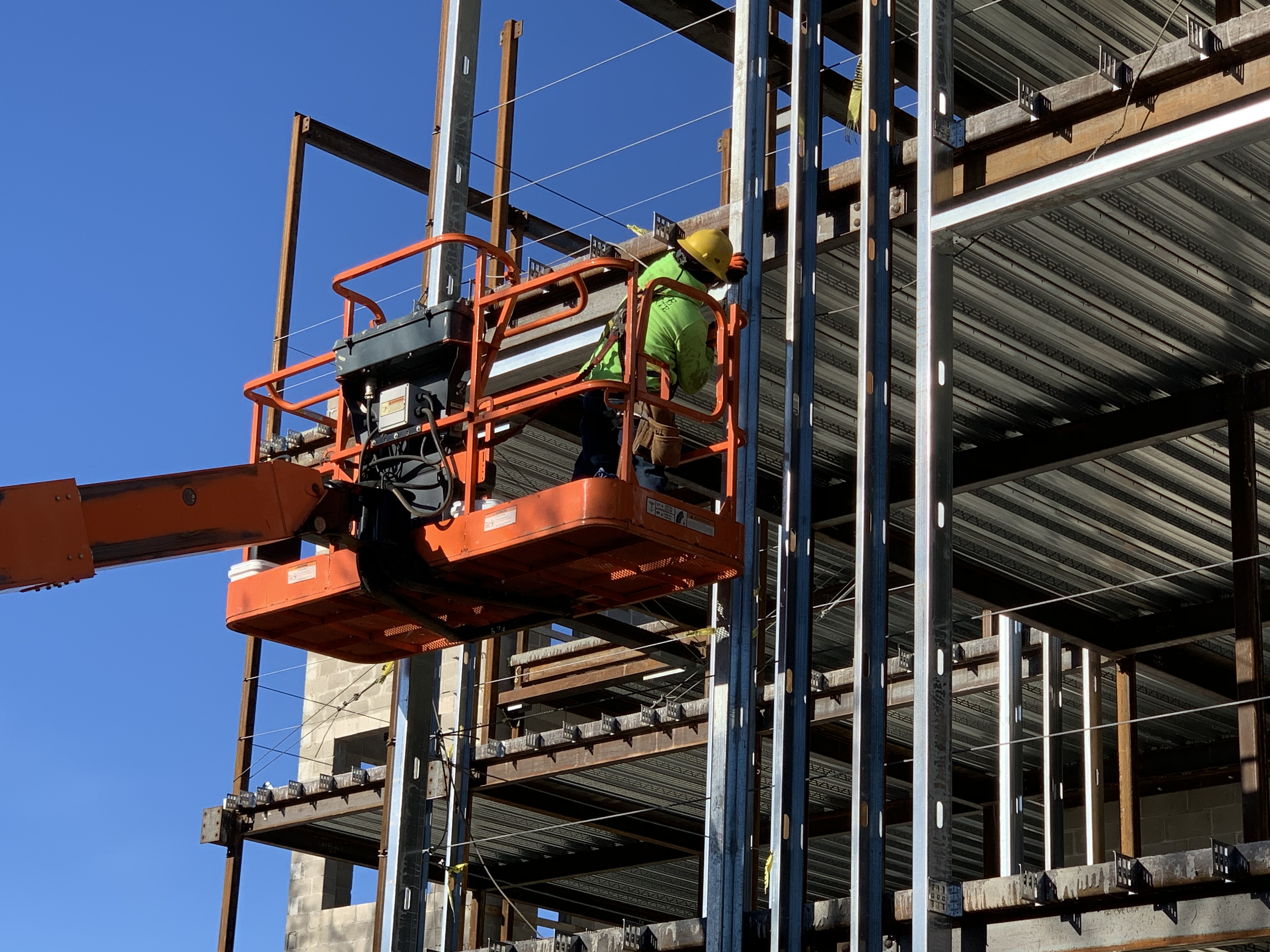 Super Stud manufactures a complete line of curtainwall framing products and accessories that adhere to the same ASTM compliance standards as our other structural framing products. 
Curtain Wall Framing Accessories:
Super Stud Vertical Deflection Clips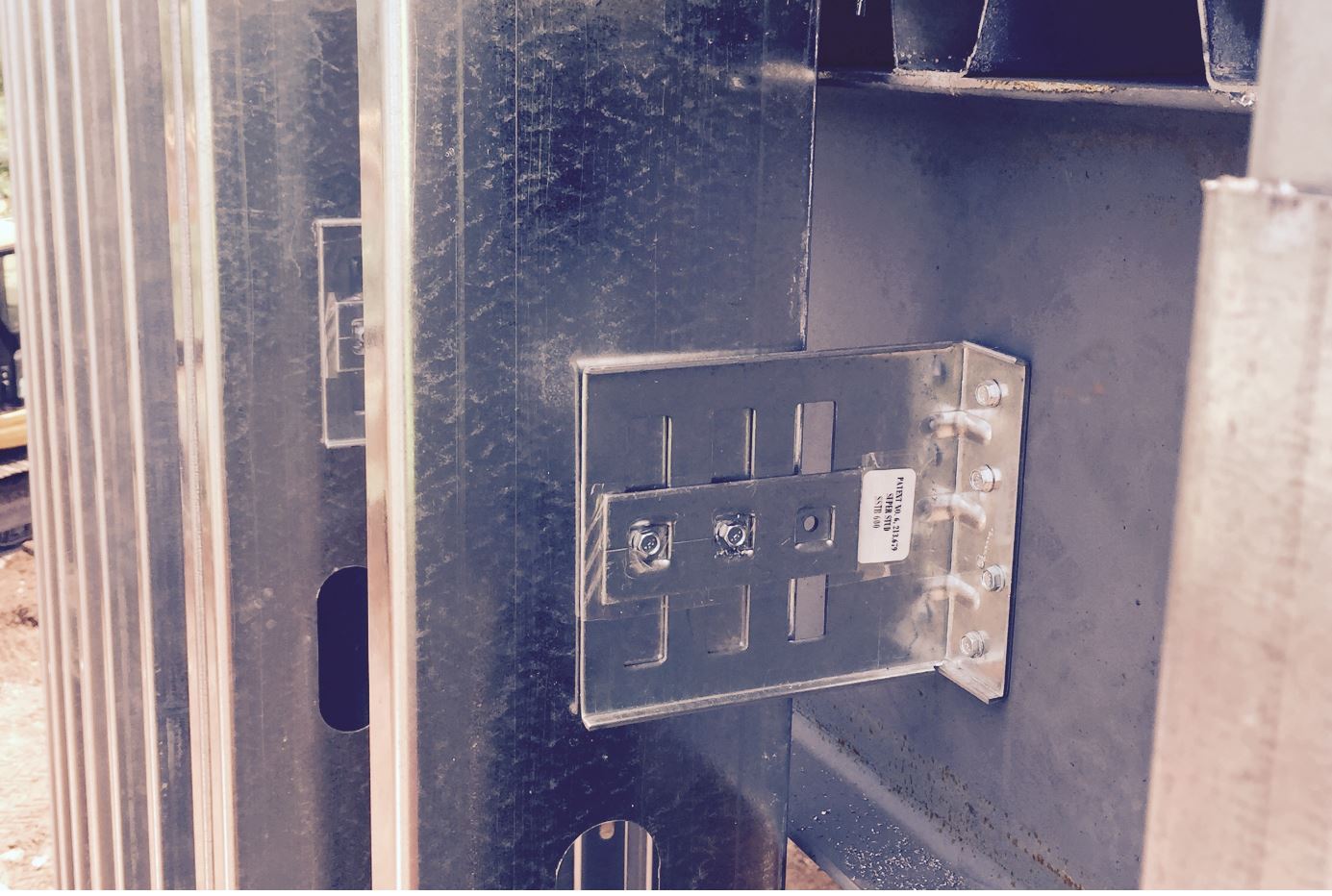 The Super Stud Double Bypass and Triple Bypass clips are used to support exterior wall studs that extend past a roof or floor. The short leg is connected to the edge of the slab or perimeter beam, and standard #12 screws inserted through the patented Glide Plate™ hold the slotted leg of the clip to the exterior wall stud. This allows for up to 3" of total vertical movement of the floor or roof without any additional axial load on the stud.
Glide Plate™ allows the use of ANY #12 hex-head or pan-head screw: no special "shouldered" screws required.
Heavy-duty construction with thicker steel provides some of the best capacities in the industry for bypass slide clips.
No need for the installer to "back off" screws to prevent clamping action: Glide Plate™ allows for screws to be driven fully, saving time and labor.
Reversible – doesn't matter which way the stud is turned.
Strength and durability: Both Glide Plate™ and clip are made with prime 12-gauge G90 galvanized ASTM A653 steel, with a minimum 50 ksi yield.
6. 3½" tall slots – the tallest in the industry – allow a full 3" of free movement. 
---
The Header, Jamb, and Cripple Clip (HJC) 
Universal Clip for Jamb Attachment, Header Stiffening/Support, and Cripple Stud Attachment
Slotted to Accommodate Header Return Stiffening Lips
"Center Rib" for Increased Strength
1" Legs allow "Throat" or alternate "Back to Back" Cripple Attachment
Utilize Single "Jamb" Stud Profile as Header Framing
Flush Profile Installation no Buildup, Cracking or Excess "Floating" Around Openings to Level
Eliminate "Box" Header Assemblies and Custom Shaped Profiles
No Field Modification to Cut, Grind, Form, and or Buildup of "Tabbed" Ends
Eliminate "Cripple Track" and Buildup Above Header Profile
No "Pre-Insulation" - Avoid Insulation Exposure and Moisture Retention Issues