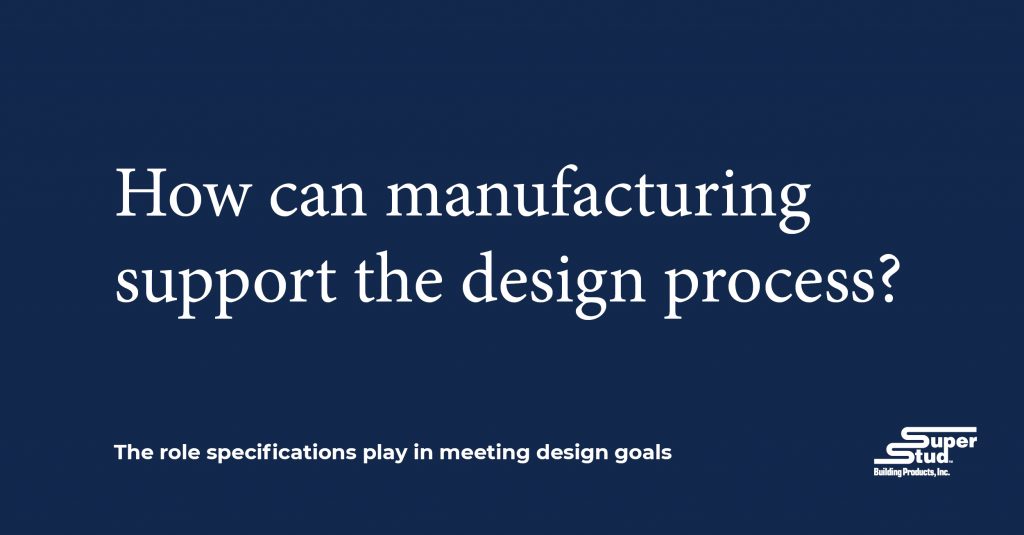 byThis email address is being protected from spambots. You need JavaScript enabled to view it.
Up until recently, Manufacturing and Architecture have coexisted for many years as singularly important facets of the building process. Now, in the advent of building information modeling (BIM) and other smart technologies, the need for the architect and building product manufacturer to coordinate early in the design process is critical in achieving a project's design intent. This coordination also helps keep the project within budget and on schedule. The critical intersection between design intent and fabrication has led to a growth in the need for accurate specifications, precision expertise in building material engineering, and partnerships that bring a design vision to life.
A poorly-written specification and inaccurate details and assemblies can compromise an entire building system. It can be costly to both the contractor and ultimately the owner if mistakes are due to a lack of understanding and communication with the architect, engineer, manufacturer, and client. Today, manufacturers must understand an architect's design intent to support both the architect and contractor throughout the design and specification process – especially when it comes to cold-formed metal framing in both structural and non-structural applications.
Writing accurate specifications that align with a design vision is the backbone of a successful project.
Here are some excellent reasons to start your project with the most comprehensive specification:
Reduction in Errors & Omissions
There's nothing more painful than dealing with errors and omissions, especially if you are an architect. A design error is a lack of instruction or detail in either a building's plan or specification that will require replacement or correction at a cost if it was executed by the contractor as instructed. The worst-case scenario is a result of a construction failure on site, which can cost the project schedule, and tax an owner's patience (and wallet) bigtime. The owner already paid for the work once at bid time and now must pay for the replacement or correction.
Reduction in Change Orders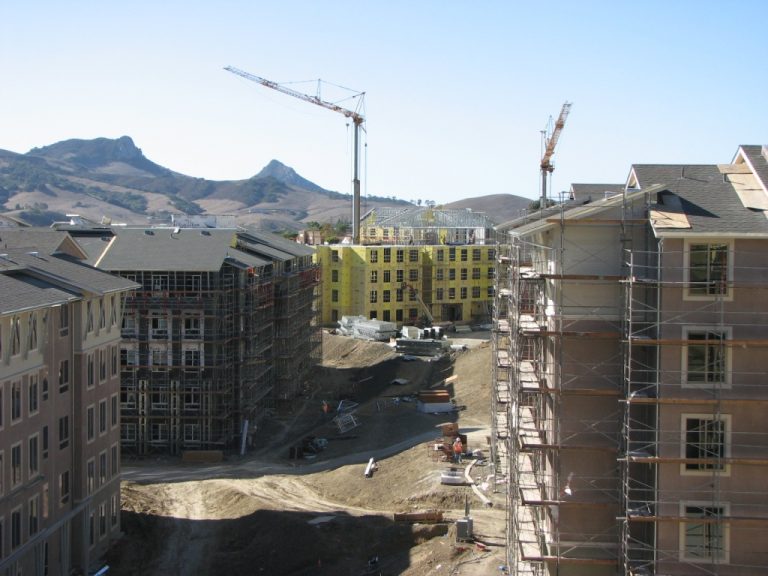 Construction site at Cal Poly
Change orders are one of the single most frequent causes of disputes between a contractor and building owner. Change orders added time to increasingly compressed project schedules, escalate a project's overall budget and increase overall labor effort, both at the office and in the field. An accurate and detailed specification will circumvent many potential instances for change orders to occur on a project.
Reduction in Product Substitutions
Substituting products happens more often than most architects think, and when it comes to some building materials, architects really shouldn't get deeply involved themselves. A good specification will offer a list of manufactures, ensuring that the investment of taking the time . For the architectural specifications writer, listing the desired manufacturer will greatly reduce the potential for product substitutions of building materials based on a MasterFormat® classification.
Re-using A Previous Specification Can Comprise the Design Integrity of a Project
Often, manufacturers see architects and specifiers re-use either outdated or withdrawn specifications. Whether a specification has been copied from a similar project type, or sections 'cut and pasted' from clauses, this is not recommended. These practices should be avoided at all cost.
More than half of today's projects have a specification recycled from another project. As a projects square footage, configuration, site limitations and codes update and change, these numerous variables directly impact a building specification. As many architects evoke, no one project is the same. Creating a proper building product specification set on a project by project basis, especially cold-formed metal framing, underscores the reliability of the specification documentation which eventually becomes part of a project's contract.
Super Stud Building Products' Engineering team, including Don Allen, P.E., LEED AP, Director of Engineering, understands very well the intricacies, codes, opportunities, and limitations of cold-formed metal framing. Architects and designers are not expected to know every nuance and factor of a building material. For this reason, Super Stud's Engineering team works closely with our Architects, Specifiers and Engineering professionals to understand the variables of each specific project. We work closely with design teams to select the right product, furnish accurate details and shop drawings, and position the project for success.
To Summarize, here are some ways architects and specifiers can continue to maximize their efforts in achieving design intent:

Allow the manufacturer's engineering team to review existing drawings and perform shop drawing sets as necessary to reduce, and hopefully eliminate, errors and omissions on a project.
Specify a Performance Specification
List Preferred Manufacturers (Super Stud Building Products for Division 5 and Division 9).
Super Stud is your answer to efficient design strategies of cold-formed metal framing that promote a smart approach to your design needs. Whether it is a design-assist role, a technical engineering question, or shop drawings for your next project, Super Stud offers comprehensive engineering services that support the vital relationship between the manufacturer and the architect, and ultimately the contractor and building owner.
Super Stud's best-in-class team of Engineers have performed shop drawings on nearly every building type. Using Super Stud's specifications ensures your team is always using the most accurate specification for Division 5 and Division 9. Framing products manufactured by Super Stud are formed from steel coil, meeting AISI and ASTM Standards. Super Stud's manufacturing facility has the latest shearing, roll forming, slitting, stamping and brake forming equipment enabling us to satisfy the most demanding production schedules without compromising quality.
Obtain downloads of our cold-formed steel framing specifications from ARCAT: https://www.arcat.com/arcatcos/cos46/arc46575.html