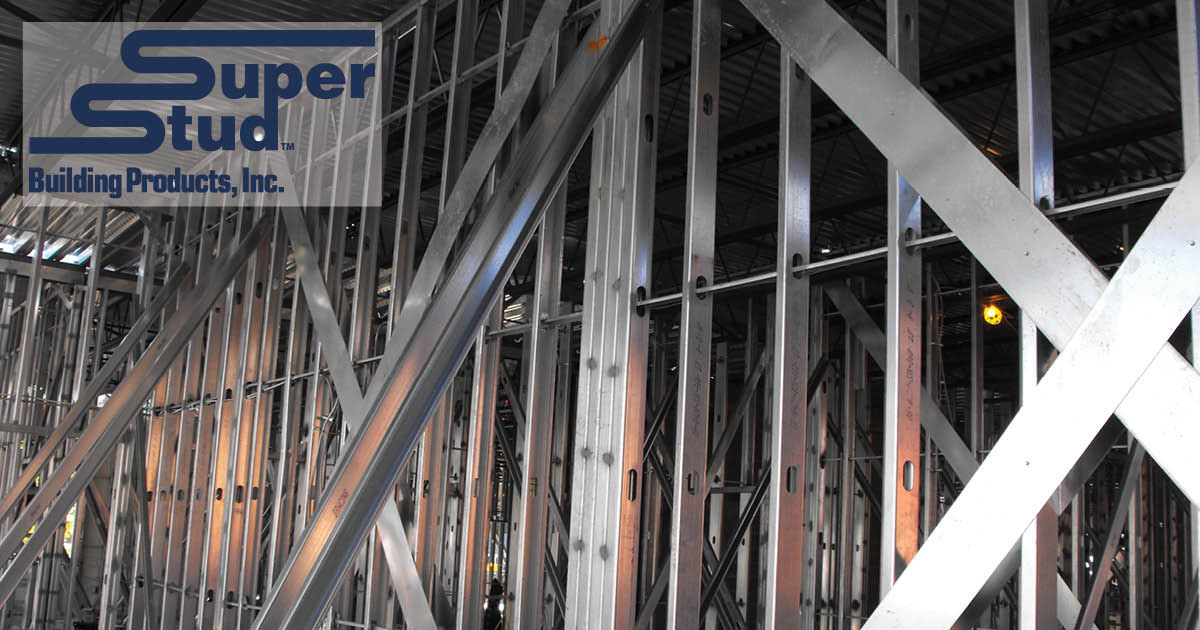 S. K. Ghosh Associates, an affiliate of the International Code Council, will be hosting a 2.5-hour webinar on Diagonal Strap Braced Walls on Wednesday, March 30 at 2 p.m. Eastern, 11 a.m. Pacific. The presenter for this session will be Don Allen, P. E., S.E., Director of Engineering for Super Stud Building Products, Inc. For more information or to register for this presentation, visit the S. K. Ghosh webinar site.
Webinar Summary
In light-framed construction, diagonal X-braced walls can provide excellent lateral resistance in high-wind and seismic conditions. This presentation will discuss the mechanics of X-braced systems, why they are different from code-defined shear walls, what special detailing is required in high seismic areas, how to calculate X-brace deflection, and how important it is (or is not) to have tight straps. Pictures of field examples will be included, as well as design examples for wind, seismic, and deflection calculations.
About the Speaker
Don Allen, P.E., S.E., LEED AP, is an internationally known expert in cold-formed steel design and currently serves as Director of Engineering for Super Stud Building Products. He chairs the Education Committee of the American Iron and Steel Institute, is actively involved in the development of ASTM and AISI standards, and has designed projects in Europe, Africa, and North America. In addition to working for steel product manufacturers, Allen has spent more than a decade in private practice and served over nine years as technical director for the Steel Stud Manufacturers Association (SSMA), the Steel Framing Alliance (SFA), and the Cold-Formed Steel Engineers Institute (CFSEI). At Super Stud, Allen is actively involved in product development and engineering for multiple lines of products, including steel framing, structural floor sheathing, steel structural wall panels, exterior insulation finishing system (EIFS), and hollow metal doors. He can be reached at This email address is being protected from spambots. You need JavaScript enabled to view it..
About Super Stud Building Products
Since 1973, Super Stud Building Products, Inc., with roots in the New York Tri-State area, has been a proud manufacturer of the building industry's most diverse offerings of steel framing components and accessories for use in the construction of commercial, institutional, and residential structures. With manufacturing plants in Edison, New Jersey and Hattiesburg, Mississippi, Super Stud is a multi-regional steel framing and accessories manufacturer committed to quality products, unmatched service, competitive pricing, and timely deliveries across the entire East Coast and beyond. Super Stud plays an active role in the steel framing industry, participating in the American Iron and Steel Institute (AISI), the Association of Walls and Ceilings International (AWCI), ASTM International, and the Steel Framing Alliance (SFA).
About S. K. Ghosh Associates
S. K. Ghosh Associates Inc. provides seismic and code-related consulting services to engineers, businesses, trade associations, code-writing bodies, and governmental agencies involved in the design and construction of buildings and other structures impacted by building codes. The company serves as a technical resource on structural codes and standards for code development and enforcement agencies and personnel, design professionals, academics, and the material industries. Technical support is provided through publications, training, peer reviews, research projects, computer programs, code interpretations and comparisons, a website, and other means.