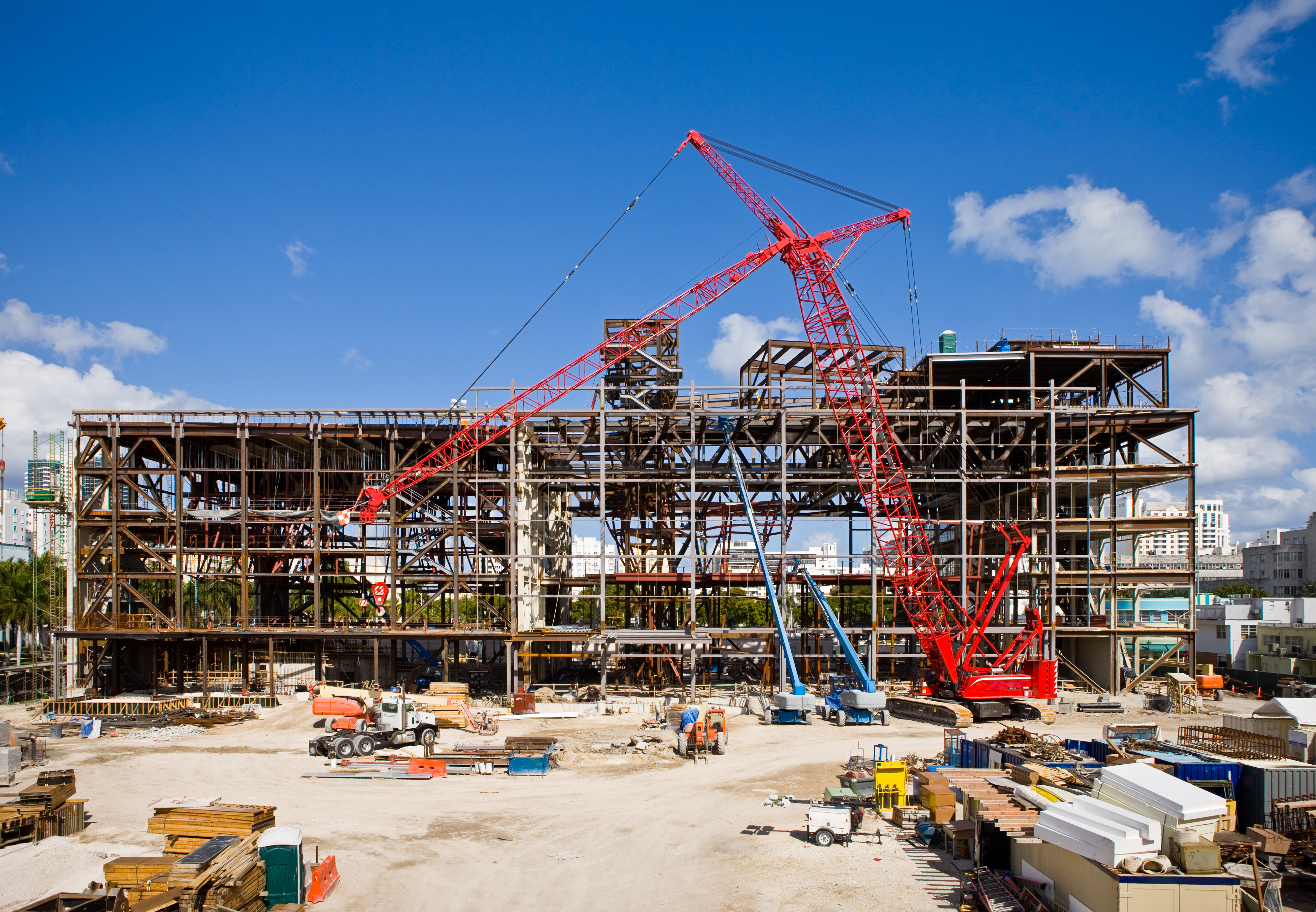 So – you are a construction professional, and every day you either go to a project site or are in contact with your team onsite.  As you review your personal commitment to environmental stewardship, you realize that your impact on the planet is not just what you do at home and in in your car that matters, but what happens on the jobsite matters as well.
According to the United States Green Building Council (USGBC) Environmental and the Energy Study Institute (EESI) buildings account for 40 percent of global energy consumption and Buildings Account for 39% of CO2 emissions in the United States.  
We understand that many of these statistics and figures make up for the life of the building, but have you considered the time before the ribbon is cut on a building? If we can construct our buildings better today, with a more sustainable approach, they can have a more sustainable future for years to come.
Jobsite safety.  This may sound like it has nothing to do with sustainability, but when you begin to understand the relationship between jobsite safety and sustainability, it adds up. Whenever there is an accident or injury, work grinds to a halt, and priorities change (as they should).  When you are concerned about pulling a co-worker out from under fallen equipment, you really don't care how badly you damage the equipment or adjacent building materials – it's more important getting him or her to safety or medical care quickly.  So, what happens to the damaged equipment and materials after the accident? Often times building materials and equipment usually go to the landfill or recycling bin.  If you prevent accidents, even those that don't injure personnel, then you prevent destruction of materials that will have to be repaired or replaced.  
Good housekeeping. A messy jobsite not only creates safety hazards, but also leads to destruction or spoilage of new materials, that may have to be replaced. While the number one reason for a clean job site is the safety of those who are on site, there are hidden costs of damaged materials due to weather, climate and other factors that adversely affect not only the bottom line, but the environmental impact of a project.


Order materials from environmentally conscious suppliers.  When you building materials, do you know what percentage is comprised of recycled content?  What kind of packaging do they use, and can that packaging be reused or recycled? How much onsite waste is used with a particular product? Are the building materials locally sourced? These questions should be taken into consideration when procuring building materials for any project. 


Use offsite prefabrication.  When assemblies, such as cold-formed steel (CFS) wall panels or roof trusses are built offsite, there is less onsite waste and a greater likelihood that scrap will be reused or recycled. Other sustainable benefits of prefabrication include a reduced amount of material shipped to a site, less debris carted off from a site, and a reduced chance for onsite injuries due to the fabrication of these components taking place in a controlled environment and not in the field.  Although prefabricated components take up more space during transport, the net environmental savings are positive because less material is typically transported and less needs to be hauled away.  


Use efficient equipment.  In the book, "The Seven Habits of Highly Effective People," The 7th habit that ties everything together is "Sharpen your saw." Anyone who has read the book knows that this term is used figuratively to refer to continuing education and improvement, but with respect to construction, it has a very literal meaning: a sharp saw gets the job done more effectively and efficiently in less time and is less likely to cause injury. Keep tools and equipment in good working order, and you'll waste less time and money. Invest in high-quality tools that are designed to last longer – so there is a longer period before repair or replacement is necessary. Example: Carbide- or diamond-tipped saw blades and drill bits typically last longer than cheaper, hardened metal blades.  


Training.  This is where the figurative meaning of "sharpen your saw" comes into play.  Someone that does not know the proper way to operate a tool or piece of heavy-duty equipment will not only take longer to do the job but will be more likely to destroy the tool he or she is using, or the construction materials being installed. Have a well-documented training program for everyone on your job.  This not only includes safety training, but equipment training and materials training.  


When you order or specify construction materials, consider both the waste during installation as well as how long these materials will last on the structure.  For example, should you specify traditional asphalt shingles, higher durability architectural shingles, or investment grade metal roofing?  There are environmental consequences to all three choices.  When searching for the most appropriate choice in material, always consider the waste implications associated with a specific product as well as the installation process. The goal should always be focused on reducing waste. Leveraging technologies such as BIM (Building Information Modeling) will help you think of project's materials as part of an entire system. This kit-of-parts approach can dramatically reduce the amount of material waste on a site and may even reduce the construction timeframe.
A more sustainable construction site starts with a safer jobsite that has been curated with environmentally friendly building materials, efficient systems and keen jobsite knowledge that directly influences more sustainable outcomes.  
How does Super Stud Building Products support jobsite sustainability and safety in cold-formed metal framing?
Super Stud Building Products' can issue a sustainability declaration that certifies that we have tracked the source of coils that will be processed and their percentage of recycled content for LEED credits on projects. For construction and life-cycle material disposal, all the steel products made by Super Stud are 100% recyclable and made with minimum 25% recycled content. 
Our patented EDGETM Drywall Framing System incorporates a closed triangular lip that not only provides the best limiting heights in the construction industry but is also the safest drywall stud in the industry, reducing all sharp edges along the length of the stud. View all our products or learn more about the EDGETM safety drywall framing here. Additionally, our new SuperMAXX Joist System features large stiffened punchouts that reduce waste in the field due to costly field modifications by various building trades.